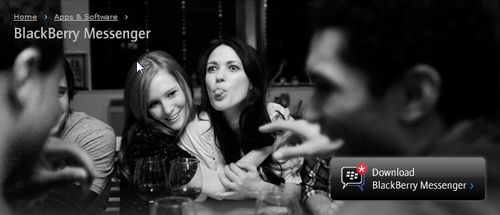 I finally got along to BathCamp last night. I must admit I was expecting a fairly low key event, but as row after row of seats were filled, and as the distance people had travelled increased from Bradford on Avon to Exeter and Eastleigh, I realised that Mike Ellis and co. have created something good.
We had a couple of talks from mobile developers MobilePie and Kieran Gutteridge before Mark Watt-Jones from Orange which I think is now "Everything, Everywhere" (soon to be E2, which will then merge with O2 to become Vowel Squared) took the stage. Mark is Head of Mobile Product Marketing at that company and gave some great insights into the way smartphones and mobiles are going.
I was most interested to hear him tell how popular that bastion of enterprise mobility the Blackberry had become with young people and how it was due in large part to BBM or Blackberry Messaging.  The key features it seems of BBM are it's freeness (cf text messenging) and that you can distribute your PIN to provide access to your chats creating instant online cliques. The idea that you can only tap into these great conversations only if you have the secret password (PIN) must be extremely frustrating and gratifying to some young people depending of course if you happen to know the PIN or not.
I love the way that a feature designed to allow hyperbusy important corporate executives to control who has access to them, has been adopted by teens to extend real-life cliques to virtual world.  Plus ca change etc…
[pic credit: Blackberry – no that isn't from Bathcamp. I'm afraid Bathcamp had far more facial hair than your average Blackberry user, judging by their website]