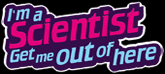 If a Councillor said he rode a bike dressed up as a woman, I'm guessing he would get a hard time on I'm a Councillor. I hope that Ian Walker on I'm a Scientist gets votes for the extra mile he is willing to go in the interest of the science surrounding road safety.
The I'm a Scientist site has gone live this morning for scientists and teachers to prepare for the main event starting on June 16th when the students from 25 schools will be bombarding all 15 Scientists with questions and votes. You can have a look at how the site develops using the guest log-in.
A big thank you to Sophia, Ian, Gareth, the technical team and our wonderful group of friendly test teacher for getting us this far and also to The Wellcome Trust who have funded the pilot.