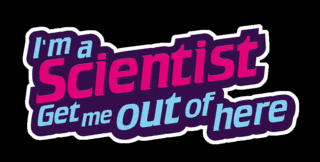 As I read through some of the final comments on the I'm a Scientist site, I was struck by the number of messages of thanks from the Scientists to the moderators.
This year was a little different for us, particularly for Sophia, as for once she had to step back from the day to day moderating to allow a focus on PR and overall site communications. So in stepped I'm a Councillor stalwarts Craig and Sian to handle the day-to-day management of the team.
Along with the rest of the moderators they did a great job of making sure the site runs well. It is not easy to get it right. Experience of working out what's appropriate and not builds over time.
So, I simply wanted to salute the moderating team and say Well Done for a great job:
Craig Swatton
Sian Harries
Nazma Rahman
Annabel Slater
Hannah Sharland
Peter Marchand
Nic Sparasci
Ruth Bellinger
and last but not least
Kirsty Goodman who ran the office during the event.
*To any potential future employers of this lovely lot who may be googling them and find this page – yes, we do recommend them.