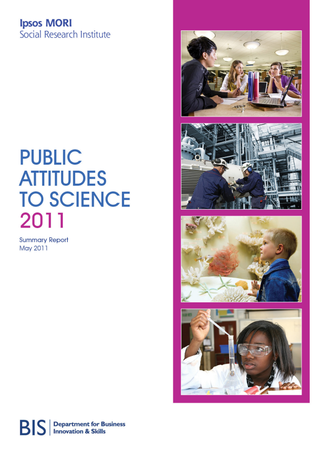 I spent the train journey along the gorgeous Limpley Stoke Valley going to Bristol reading the 2011 Public Attitudes to Science Summary Report.
It is a great read. 24 pages stacked full of information about how the UK public view science.  It's a positive story full of improvements, but without a sense of Mission Accomplished.
It demonstrates that most of the public don't understand how science is conducted, and nor how it is funded. It tells us that although use of the internet for gathering information about science is still quite low (only 19% put it in top 2 sources of information), it is more important for 16 -24 year olds.  And it is this age group that are least engaged with science.
I recommend anyone interested in the area has a read.
I can't finish though without explaining what made me chuckle and grin.
On page 21 & 22 the report addresses the issue of public funding of science.
76% in their surveys agreed that "even if it brings no immediate benefits, research which advances knowledge should be funded by the Government".
Later in their workshops that support was quite as apparent. The difference was enough for the report authors to insert a footnote saying
"that the fieldwork took place when the Govt announced its Comprehensive Spending Review. During this period, there was considerable media coverage as well as an online campaign in favour of public funding of science, which may have affected responses to these questions"
I love the fact that the Science Is Vital campaign might have distorted MORI's findings. We just need to make those attitudes stick.
FOOTNOTE:
Jenny, Richard & I have been invited to give a talk at OpenTech at University of London Union on Saturday (21/5/11) about the campaign. Feel free to give a standing ovation if you're going to be there 😉