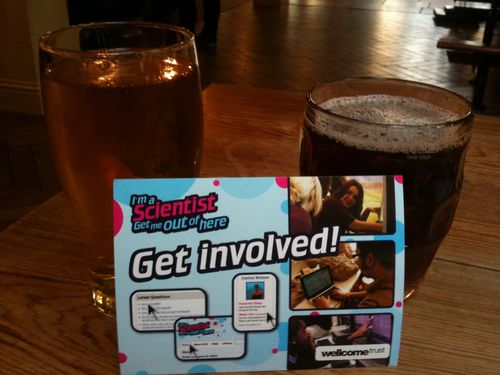 I'm a Scientist, Decipher my data! is about making data real for secondary school students. The first in what we hope is a series of projects is called Flu! and is funded by the Wellcome Trust. We need a passionate science/engineering graduate with a burning desire to do SciComms to help us make the project a success.
We want you to be curious, well-organised & communicative. We would like you to have a strong interest in online engagement and the digital skills to match. If you've got all that AND a good joke to tell, then you're a shoo-in.
We're based near Bath/Bristol with good train links. You'll be joining a small, but rather good team with lots of potential. However the starting salary is a miserly £15,000 pa. We're keen for you to start soon so please send an email and a CV to work@gallomanor.com as soon as you can.
It's worth having a quick read of feedback given to previous applicants: https://gallomanor.com/2010/01/workgallomanor-thank-you.html
There is no closing date. We'll post here when we've filled the position.